Posted on 2016-05-06 16:05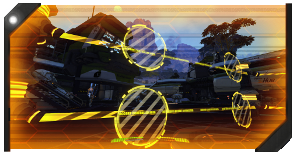 Update 3: From my checking everything seems to resolve again. If you still have problems, I suggest temporarily switching to Google DNS. For the crazy people, I've added a (nearly) complete list below.
Update 2: The problem seems to (mostly) be resolved! Make sure to remove or comment out the entries in your hosts file to prevent possible issues.
Update: Someone from Red 5 Studios just confirmed that they are aware of the problem. Can only be a matter of time now.
It looks like Firefall is currently experiencing some DNS issues. Their domains such as firefall.com can't be resolved to the required IPs. So far we have not heard from anyone inside Red 5 Studios whether they are working on a fix or not. In the meantime you can apply the follow fix to at least get into the game. There are no guarantees that everything works or that things will keep working. It's a temporary fix!
Press the Windows key, then type in notepad and press Ctrl + Shift + Enter. This will launch the Notepad with elevated privileges.
If UAC is active, you'll need to agree to the popup.
In the Notepad menu pick "Open..." and enter the following: %SystemRoot%\System32\drivers\etc\hosts
Now add the following lines to the end of the file, then save and start playing.
Make sure you didn't save the hosts file as hosts.txt!
# General
216.146.46.11  www.firefall.com
216.146.46.10  www.firefall.com
216.146.46.11  firefall.com
216.146.46.10  firefall.com
52.22.103.214  login.firefall.com
52.22.224.234  login.firefall.com
54.208.63.138  chat.firefall.com
52.22.74.37    ingame.firefall.com
52.6.215.34    ingame.firefall.com
52.72.239.206  market.firefall.com
52.70.223.7    market.firefall.com
52.201.40.106  store.firefall.com
52.71.211.220  store.firefall.com
54.236.157.104 accounts.firefall.com
52.71.134.161  accounts.firefall.com
54.86.155.15   operator.firefall.com # Not confirmed
52.22.163.188  operator.firefall.com # Not confirmed
52.72.198.68   forums.firefall.com
52.72.14.78    forums.firefall.com
52.85.215.49   forums-cdn-styles.firefall.com
52.85.215.55   forums-cdn-styles.firefall.com
52.85.215.159  forums-cdn-styles.firefall.com
52.85.215.169  forums-cdn-styles.firefall.com
52.85.215.33   forums-cdn-styles.firefall.com
52.85.215.106  forums-cdn-styles.firefall.com
52.85.215.235  forums-cdn-styles.firefall.com
52.85.215.153  forums-cdn-styles.firefall.com
52.85.215.49   d23k5eqdm9uvzi.cloudfront.net
52.85.215.55   d23k5eqdm9uvzi.cloudfront.net
52.85.215.159  d23k5eqdm9uvzi.cloudfront.net
52.85.215.169  d23k5eqdm9uvzi.cloudfront.net
52.85.215.33   d23k5eqdm9uvzi.cloudfront.net
52.85.215.106  d23k5eqdm9uvzi.cloudfront.net
52.85.215.235  d23k5eqdm9uvzi.cloudfront.net
52.85.215.153  d23k5eqdm9uvzi.cloudfront.net
52.85.215.63   dl.firefall.com
52.85.215.249  dl.firefall.com
52.85.215.84   dl.firefall.com
52.85.215.99   dl.firefall.com
52.85.215.77   dl.firefall.com
52.85.215.236  dl.firefall.com
52.85.215.248  dl.firefall.com
52.85.215.8    dl.firefall.com
52.85.215.63   d9q7xvg34w4f7.cloudfront.net
52.85.215.249  d9q7xvg34w4f7.cloudfront.net
52.85.215.84   d9q7xvg34w4f7.cloudfront.net
52.85.215.99   d9q7xvg34w4f7.cloudfront.net
52.85.215.77   d9q7xvg34w4f7.cloudfront.net
52.85.215.236  d9q7xvg34w4f7.cloudfront.net
52.85.215.248  d9q7xvg34w4f7.cloudfront.net
52.85.215.8    d9q7xvg34w4f7.cloudfront.net
## US
54.86.155.15   operator-v01-ue1.firefall.com
52.22.163.188  operator-v01-ue1.firefall.com
54.86.155.15   external-operator-vpc01-1700647085.us-east-1.elb.amazonaws.com
52.22.163.188  external-operator-vpc01-1700647085.us-east-1.elb.amazonaws.com
52.22.103.214  login-v01-ue1.firefall.com
52.22.224.234  login-v01-ue1.firefall.com
52.22.103.214  external-login-vpc01-1145104767.us-east-1.elb.amazonaws.com
52.22.224.234  external-login-vpc01-1145104767.us-east-1.elb.amazonaws.com
52.22.74.37    ingame-v01-ue1.firefall.com
52.6.215.34    ingame-v01-ue1.firefall.com
52.22.74.37    external-ingame-vpc01-36120240.us-east-1.elb.amazonaws.com
52.6.215.34    external-ingame-vpc01-36120240.us-east-1.elb.amazonaws.com
52.72.239.206  market-v01-ue1.firefall.com
52.70.223.7    market-v01-ue1.firefall.com
52.72.239.206  external-market-vpc01-1710359122.us-east-1.elb.amazonaws.com
52.70.223.7    external-market-vpc01-1710359122.us-east-1.elb.amazonaws.com
52.22.148.253  clientapi-v01-ue1.firefall.com
52.4.94.239    clientapi-v01-ue1.firefall.com
52.22.148.253  external-clientapi-vpc01-2139321623.us-east-1.elb.amazonaws.com
52.4.94.239    external-clientapi-vpc01-2139321623.us-east-1.elb.amazonaws.com
52.201.40.106  store-v01-ue1.firefall.com
52.71.211.220  store-v01-ue1.firefall.com
52.201.40.106  external-store-vpc01-446401175.us-east-1.elb.amazonaws.com
52.71.211.220  external-store-vpc01-446401175.us-east-1.elb.amazonaws.com
54.236.157.104 accounts-v01-ue1.firefall.com
52.71.134.161  accounts-v01-ue1.firefall.com
54.236.157.104 external-accounts-vpc01-1952115594.us-east-1.elb.amazonaws.com
52.71.134.161  external-accounts-vpc01-1952115594.us-east-1.elb.amazonaws.com
52.72.198.68   forums-v01-ue1.firefall.com
52.72.14.78    forums-v01-ue1.firefall.com
52.72.198.68   external-forums-vpc01-1461600294.us-east-1.elb.amazonaws.com
52.72.14.78    external-forums-vpc01-1461600294.us-east-1.elb.amazonaws.com
## EU
54.72.67.45    operator-v01-ew1.firefall.com
54.77.200.96   operator-v01-ew1.firefall.com
54.72.67.45    external-operator-vpc01-514282202.eu-west-1.elb.amazonaws.com
54.77.200.96   external-operator-vpc01-514282202.eu-west-1.elb.amazonaws.com
54.77.221.224  login-v01-ew1.firefall.com
52.19.99.178   login-v01-ew1.firefall.com
54.77.221.224  external-login-vpc01-1760028138.eu-west-1.elb.amazonaws.com
52.19.99.178   external-login-vpc01-1760028138.eu-west-1.elb.amazonaws.com
54.229.66.87   ingame-v01-ew1.firefall.com
54.171.203.142 ingame-v01-ew1.firefall.com
54.229.66.87   external-ingame-vpc01-1133448224.eu-west-1.elb.amazonaws.com
54.171.203.142 external-ingame-vpc01-1133448224.eu-west-1.elb.amazonaws.com
54.77.203.234  market-v01-ew1.firefall.com
52.50.251.24   market-v01-ew1.firefall.com
54.77.203.234  external-market-vpc01-1074132559.eu-west-1.elb.amazonaws.com
52.50.251.24   external-market-vpc01-1074132559.eu-west-1.elb.amazonaws.com
54.171.26.242  clientapi-v01-ew1.firefall.com
52.31.113.185  clientapi-v01-ew1.firefall.com
54.171.26.242  external-clientapi-vpc01-1211681352.eu-west-1.elb.amazonaws.com
52.31.113.185  external-clientapi-vpc01-1211681352.eu-west-1.elb.amazonaws.com
54.154.60.63   store-v01-ew1.firefall.com
54.171.75.250  store-v01-ew1.firefall.com
54.154.60.63   external-store-vpc01-2011735615.eu-west-1.elb.amazonaws.com
54.171.75.250  external-store-vpc01-2011735615.eu-west-1.elb.amazonaws.com
54.76.101.223  accounts-v01-ew1.firefall.com
54.154.28.147  accounts-v01-ew1.firefall.com
54.76.101.223  external-accounts-vpc01-2090923755.eu-west-1.elb.amazonaws.com
54.154.28.147  external-accounts-vpc01-2090923755.eu-west-1.elb.amazonaws.com
54.72.144.2    forums-v01-ew1.firefall.com
54.229.88.190  forums-v01-ew1.firefall.com
54.72.144.2    external-forums-vpc01-60835113.eu-west-1.elb.amazonaws.com
54.229.88.190  external-forums-vpc01-60835113.eu-west-1.elb.amazonaws.com
# General
216.146.46.11  www.firefallthegame.com
216.146.46.10  www.firefallthegame.com
216.146.46.11  firefallthegame.com
216.146.46.10  firefallthegame.com
52.22.103.214  login.firefallthegame.com
52.22.224.234  login.firefallthegame.com
54.208.63.138  chat.firefallthegame.com
54.77.231.115  beta.firefallthegame.com
54.72.223.28   beta.firefallthegame.com
52.22.74.37    ingame.firefallthegame.com
52.6.215.34    ingame.firefallthegame.com
52.72.239.206  market.firefallthegame.com
52.70.223.7    market.firefallthegame.com
52.201.40.106  store.firefallthegame.com
52.71.211.220  store.firefallthegame.com
54.236.157.104 accounts.firefallthegame.com
52.71.134.161  accounts.firefallthegame.com
54.86.155.15   operator.firefallthegame.com # Not confirmed
52.22.163.188  operator.firefallthegame.com # Not confirmed
52.72.198.68   forums.firefallthegame.com
52.72.14.78    forums.firefallthegame.com
52.85.215.49   forums-cdn-styles.firefallthegame.com
52.85.215.55   forums-cdn-styles.firefallthegame.com
52.85.215.159  forums-cdn-styles.firefallthegame.com
52.85.215.169  forums-cdn-styles.firefallthegame.com
52.85.215.33   forums-cdn-styles.firefallthegame.com
52.85.215.106  forums-cdn-styles.firefallthegame.com
52.85.215.235  forums-cdn-styles.firefallthegame.com
52.85.215.153  forums-cdn-styles.firefallthegame.com
52.85.215.63   dl.firefallthegame.com
52.85.215.249  dl.firefallthegame.com
52.85.215.84   dl.firefallthegame.com
52.85.215.99   dl.firefallthegame.com
52.85.215.77   dl.firefallthegame.com
52.85.215.236  dl.firefallthegame.com
52.85.215.248  dl.firefallthegame.com
52.85.215.8    dl.firefallthegame.com
## US
54.86.155.15   operator-v01-ue1.firefallthegame.com
52.22.163.188  operator-v01-ue1.firefallthegame.com
52.22.103.214  login-v01-ue1.firefallthegame.com
52.22.224.234  login-v01-ue1.firefallthegame.com
52.22.74.37    ingame-v01-ue1.firefallthegame.com
52.6.215.34    ingame-v01-ue1.firefallthegame.com
52.72.239.206  market-v01-ue1.firefallthegame.com
52.70.223.7    market-v01-ue1.firefallthegame.com
52.22.148.253  clientapi-v01-ue1.firefallthegame.com
52.4.94.239    clientapi-v01-ue1.firefallthegame.com
52.201.40.106  store-v01-ue1.firefallthegame.com
52.71.211.220  store-v01-ue1.firefallthegame.com
54.236.157.104 accounts-v01-ue1.firefallthegame.com
52.71.134.161  accounts-v01-ue1.firefallthegame.com
52.72.198.68   forums-v01-ue1.firefallthegame.com
52.72.14.78    forums-v01-ue1.firefallthegame.com
## EU
54.72.67.45    operator-v01-ew1.firefallthegame.com
54.77.200.96   operator-v01-ew1.firefallthegame.com
54.77.221.224  login-v01-ew1.firefallthegame.com
52.19.99.178   login-v01-ew1.firefallthegame.com
54.229.66.87   ingame-v01-ew1.firefallthegame.com
54.171.203.142 ingame-v01-ew1.firefallthegame.com
54.77.203.234  market-v01-ew1.firefallthegame.com
52.50.251.24   market-v01-ew1.firefallthegame.com
54.171.26.242  clientapi-v01-ew1.firefallthegame.com
52.31.113.185  clientapi-v01-ew1.firefallthegame.com
54.154.60.63   store-v01-ew1.firefallthegame.com
54.171.75.250  store-v01-ew1.firefallthegame.com
54.76.101.223  accounts-v01-ew1.firefallthegame.com
54.154.28.147  accounts-v01-ew1.firefallthegame.com
54.72.144.2    forums-v01-ew1.firefallthegame.com
54.229.88.190  forums-v01-ew1.firefallthegame.com