Posted on 2016-05-23 06:05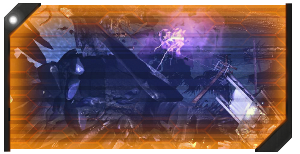 Hello and welcome to the 169th Devtracker Weekly Round Up!
By terricon4 via Reddit
Maintenance Downtime
There was roughly a day and a half of downtime this week where they moved their servers over to the west coast where the PTS servers were managed. This probably lowers costs, but also changes ping times for some people. If you are in Europe, sorry about that, if you are in California or Australia then count yourself lucky. After the downtime was finished it was also found that there are some issues with rubber banding on the servers, so yes even me with my now 30ms ping still gets it and it's not just you and your possibly higher ping causing it. No idea when it will be fixed, given that it's still going on and it's been a few days now.
Past CEO Stuff
While not really related to Red 5 Studios or Firefall as it goes right now it's another slow news week so I figured I'd toss this in here. A previous CEO (Mark Kern) made a post about [his original vision for Firefall] a current project he's working on, and made some comments about Firefall as well. While most of it pertains to the past and is not longer relevant to the game at this point you can read some of his thoughts on things, and on the game and the company. Of course this got picked up on the Firefall Reddit and turned into the usual bloodbath whenever his name gets mentioned. So, for some of you it'll be interesting to look through since he makes several responses, but for others who don't care about the past it may be better to just skip and avoid all the questionable language and comments that one can find in there as for many it wont be the best mood booster it you catch my drift.
And that's it, slow news week is slow. Till next time everyone, I'm not going to say something like "lets hope for a week without login concerns" because after the last three I seem to be jinxing it, so I'll just say have a happy week and don't forget to breathe. Seriously, that's important.